Acrosphere, an adventure climbing park in the Vosges
The climbing park is located in a former granite quarry.
Experience a delightful day!
The exciting parcour of Acrosphere with varying difficulties are awaiting you. The climbing park offers numerous challenges to overcome. That means for all adult and little adventurers are interesting things to discover. For example wobbly suspension bridges, swaying climbing elements and long zip-lines. It is not a matter of athletic performance, but skills and to maintain equilibrium as well as self-confidence.
A remarkable setting.
Vertical walls tower approximately 40 meters and offer climbing prospects. At the bottom of Acrosphere is a little pond over which can be hovered above.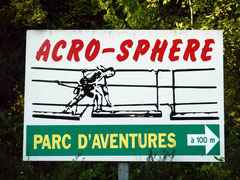 Moreover, you may go without making an appointment.
Furthermore, informations you will find on the website of the climbing park.
The Approach.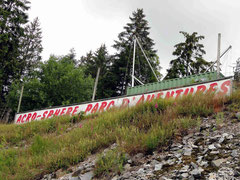 After having passed Gerardmer and the lake direction Remiremont, at the last gyratory traffic about 300 meters more on the right, you will find the climbing park.
After a brief and thorough introduction, all participants are well prepared.
The climbing park is rated as very good.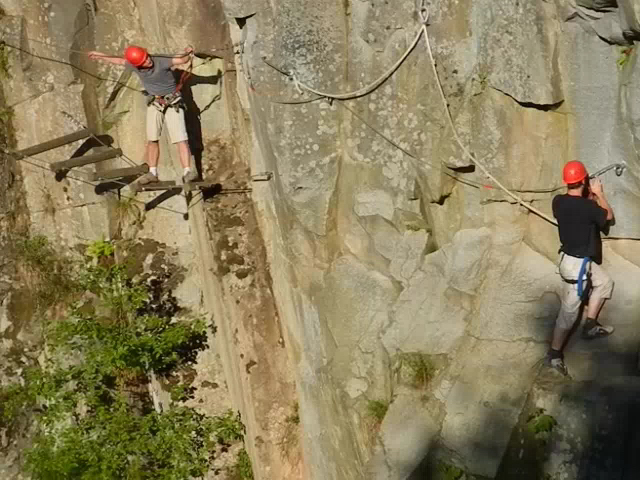 Like Indiano Jones you can climb the walls. You have the choice of choice three difficulty levels: green, blue and black. The minimum height is one meter and forty.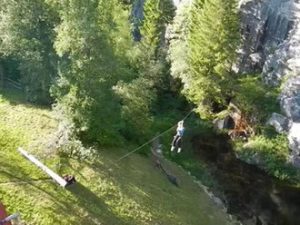 There can be chosen different lengths of zip-lines (tyroliennes).
The climbing park is resided between the trees. Therefore, you'll feel like in a wood. Due to an obstacle course for children, you can come with all your family.
For accompanying persons the climbing park is freely accessible.
In consequence, a Photo of the adventure is ensured. You can sit on a bench, from where you can observe most events and nearly the whole park. By the way, the costs are moderate. Because of summer, opening hours in July and August are from 10 am to 6 pm.
Nevertheless, a chance for people with vertigo.
Inside of yourself, there is more than you think!
For this purpose it is important to face challenging situations and to master it. Anyone, who has overcome his anxiety, knows from this experience that forces are released, which nevertheless contribute to the achievement of their objectives.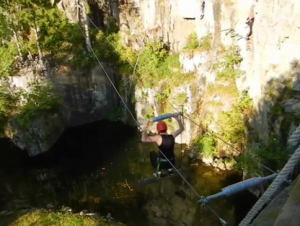 Please allow for the different obstacle courses one to three hours.
Regarding the clothing and the shoes, casual would be fine. To sum it up, without any hesitation a recommendation.
The geographical situation.