Sweet making in the Vosges
A tour of the plant in the Confectionery CDHV.
A tip for a rainy day, without a doubt, not a less-than-ideal solution.
Sweet making in the confectionery Confiserie des Hautes Vosges in the high Vosges in Habeaurupt. Situated on the road to the valley of Valtin, or in French 'Route du Valtin'. There, you'll find different tastes of candy, as well as, an extensive, well sorted sale. Moreover, the entry is free and  additionally, there are numerous and free parking places.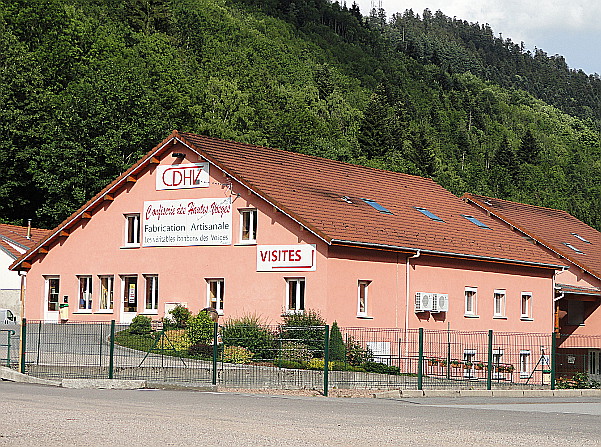 On a tour of the plant Confiserie des Hautes Vosges CDHV and within extensive presentations, the visitors will learn a lot of the craftsmanship of making candy. There are impressions, interesting facts and of course tips from the practise, which one gets only in many years. The view of the sweet production is possible daily from 10h to 12h and 14h to 18h; except Sundays. The store itself, is open to the public from 9h to 12h15 and 13h45 to 18h30.
The artisan production of the sweets.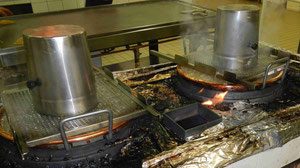 First of all, sugar is first heated in a copper kettle. As a result, it becomes very hot. But it is also ensured, that the visitors can not come to close to the kettles.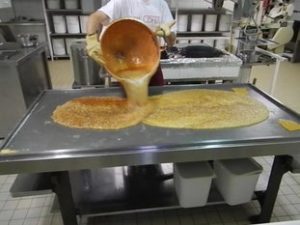 Second, after having heated the sugar, the substance can now be processed. Due, the liquid mass will be spread on a special table and soon afterwards cooled down.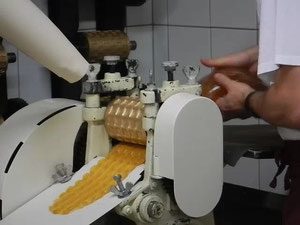 Third, the cooled down mass only needs now to be brought into bit-sized pieces. The sharp edges are polished and the sweets are decorated with a white sugar coating, so that they cannot stick together.
Then, they are packed and brought into the sales room. Next, they will be sent all over the world, sometimes also via the online shop, available on the CDHV homepage.
 Sale of the delicious sweets in the own shop.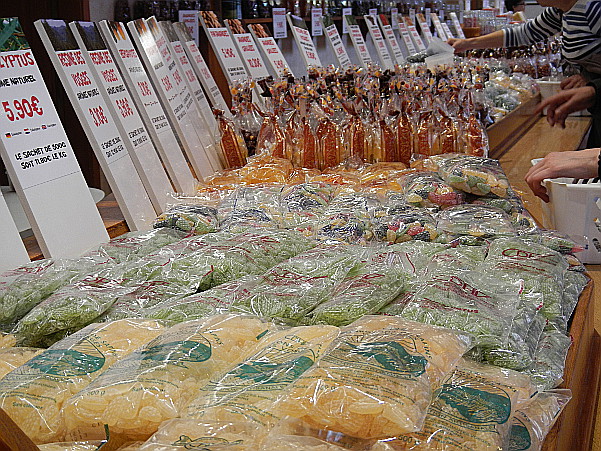 In the sales room you'll have a wide range of various types of sweets, as well as other goodies and confectionery.
Last but not least, a speciality of the confectionery.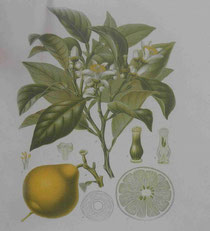 Indeed, the bergamot is among others a speciality of the house.
Similar to a lemon, the bergamot is a little tree about 2 meters high, with white and fragrant flowers. Originally from Asia, but now cultivated in the Mediterranean as well, especially in the south of Italy. The fruits are picked between November and May.
By the way, the bergamot is antiseptic, antispasmodic, antidepressant and increasing the mood.
The geographical situation.