Lake Gerardmer Vosges
Content
Swimming Lake in the Vosges
The Lake Gerardmer has all facilities of the aquatics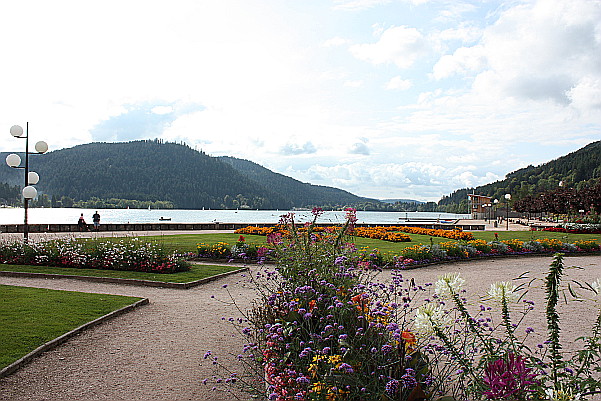 The Lake Gerardmer has a well flowered water front. Moreover,  "the perle of the Vosges", seduces for riding rowboats, to swim, or to make a little tour with a sight seeing boat. Even, for the courageous there will be the adventure climbing park ACROSSPHERE. On the other hand, for rainy days you'll have a sport's hall for climbing exercises and a gambling casino. On top of this, there are also enough bars, pubs, ice-cream parlours, cake shops and discos.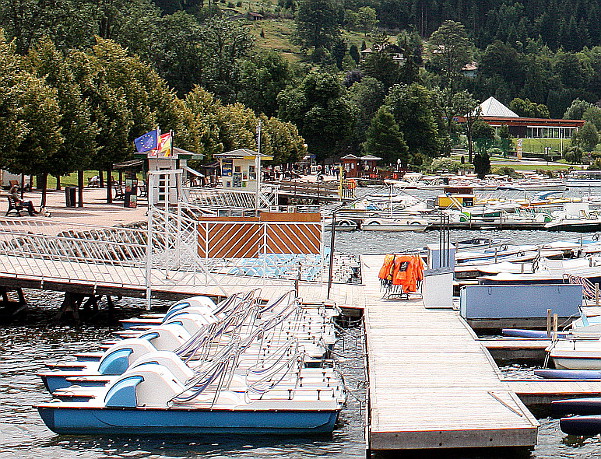 The indoor swimming pool of Gerardmer will be rebuilted in 1 or 2 years.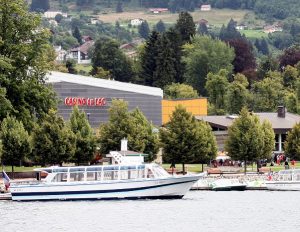 In addition, you see the gambling casino behind a sightseeing boat. The casino is situated in the 3 avenue de la ville de Vichy. Various gambling machines will be offered together with some cinemas. Furthermore, you even can have lunch or dinner there.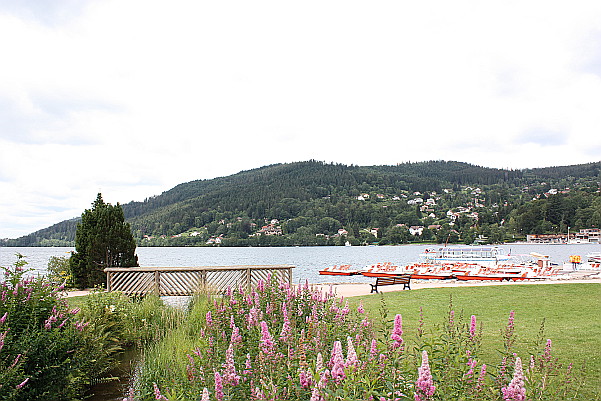 Here you have another view on the lake. In the background on the left, lies the climbing park ACROSPHERE. Alongside the promenade on the right of the little wooden bridge, children will find a merry-go-round together with sweeties on sale.
Some impressions from the water surface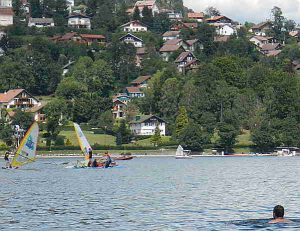 Nearby to the surfing school you'll have almost all options of nautical sports.
With one of the sight seeing boats you could circle the lake. But also, only spectating at things goings-on has an interesting perspective.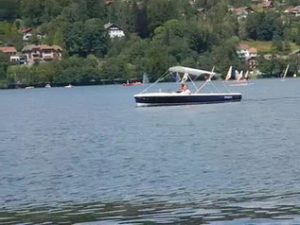 Surely, each one of the numerous boats which can be hired. They exist in all thinkable variations.
Also, Gerardmer was a turning location for the film "Les Grandes Geules" with Lino Ventura and Bourvil.
Church Concert and Summer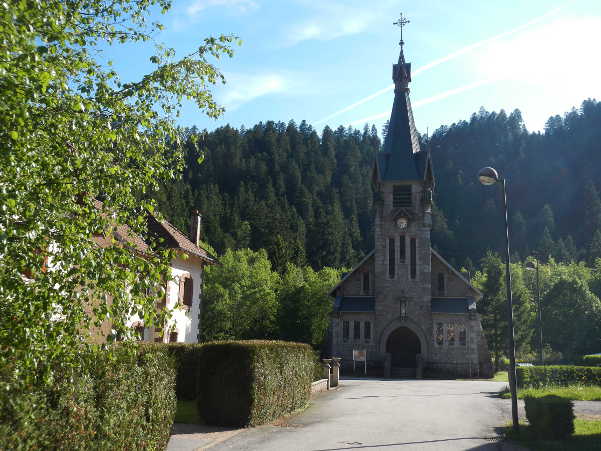 In mid summer concerts are performed in the church. The church is an identical reproduction of the beautiful Russian wooden made churches, but executed in stone.
Furthermore, there are fireworks
By the time oft the French national day everywhere will be fireworks.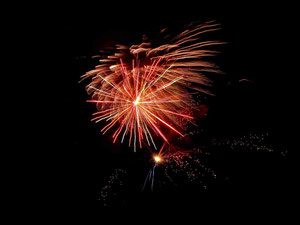 As well as, in mid-August, another firework on the lake with classic music.
The geographical situation